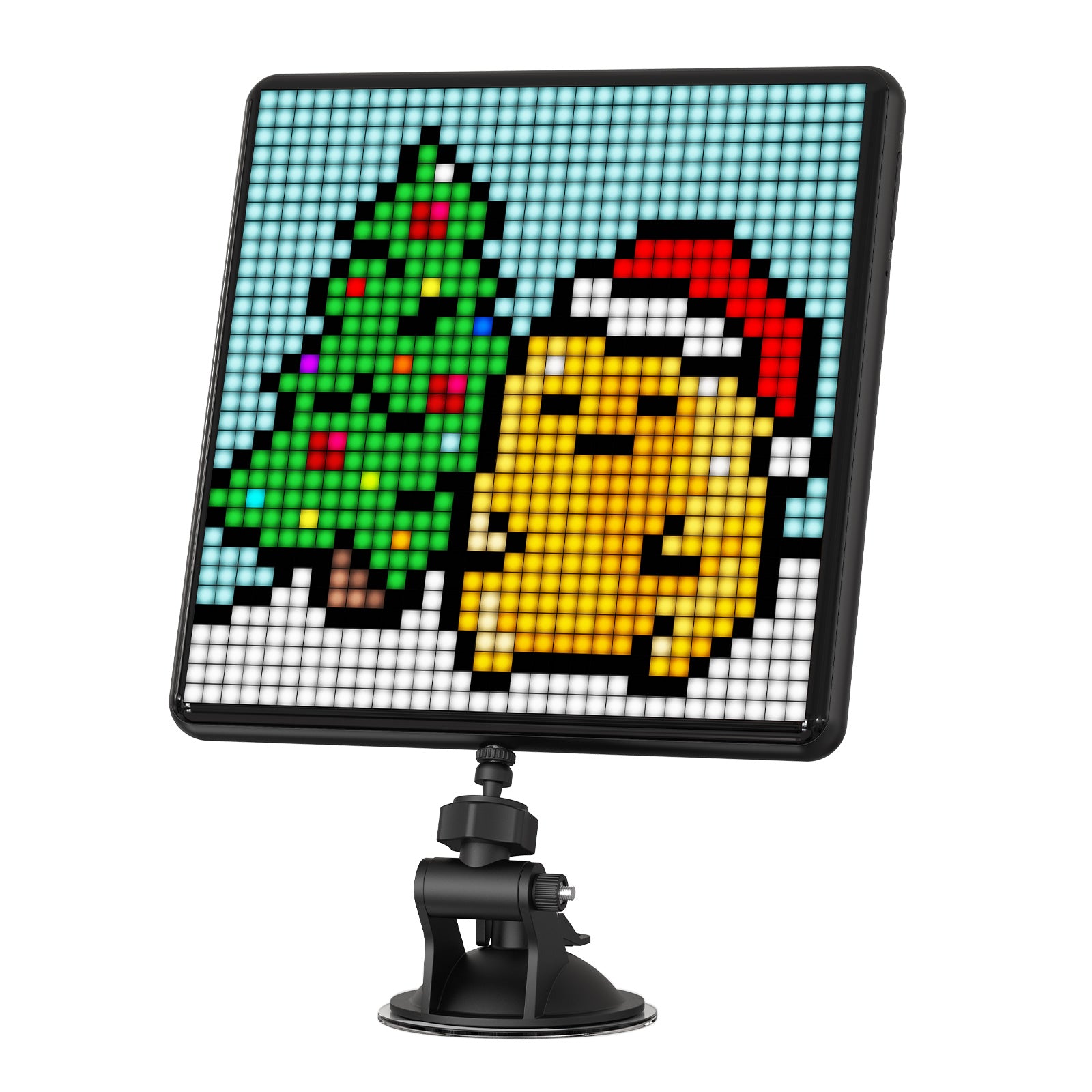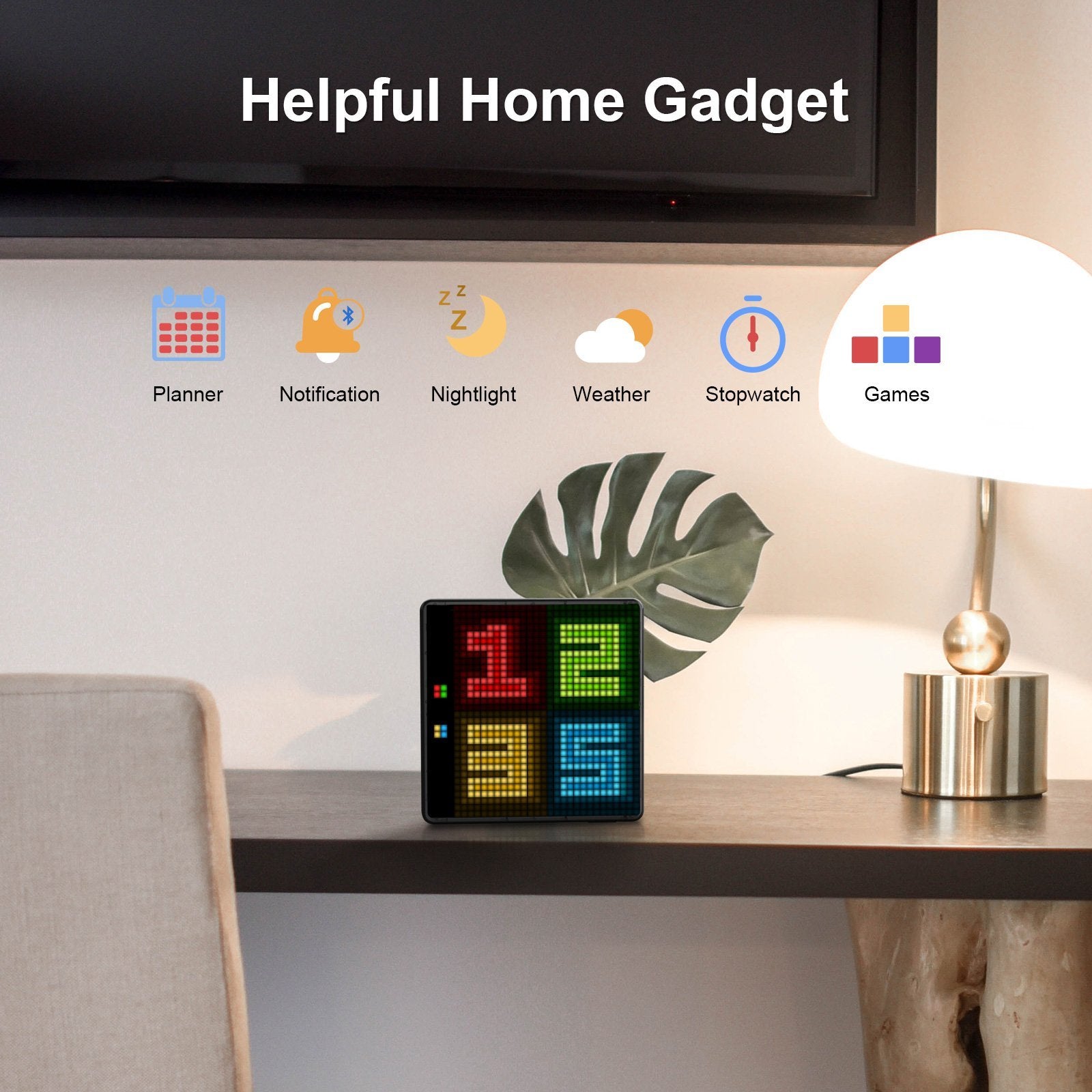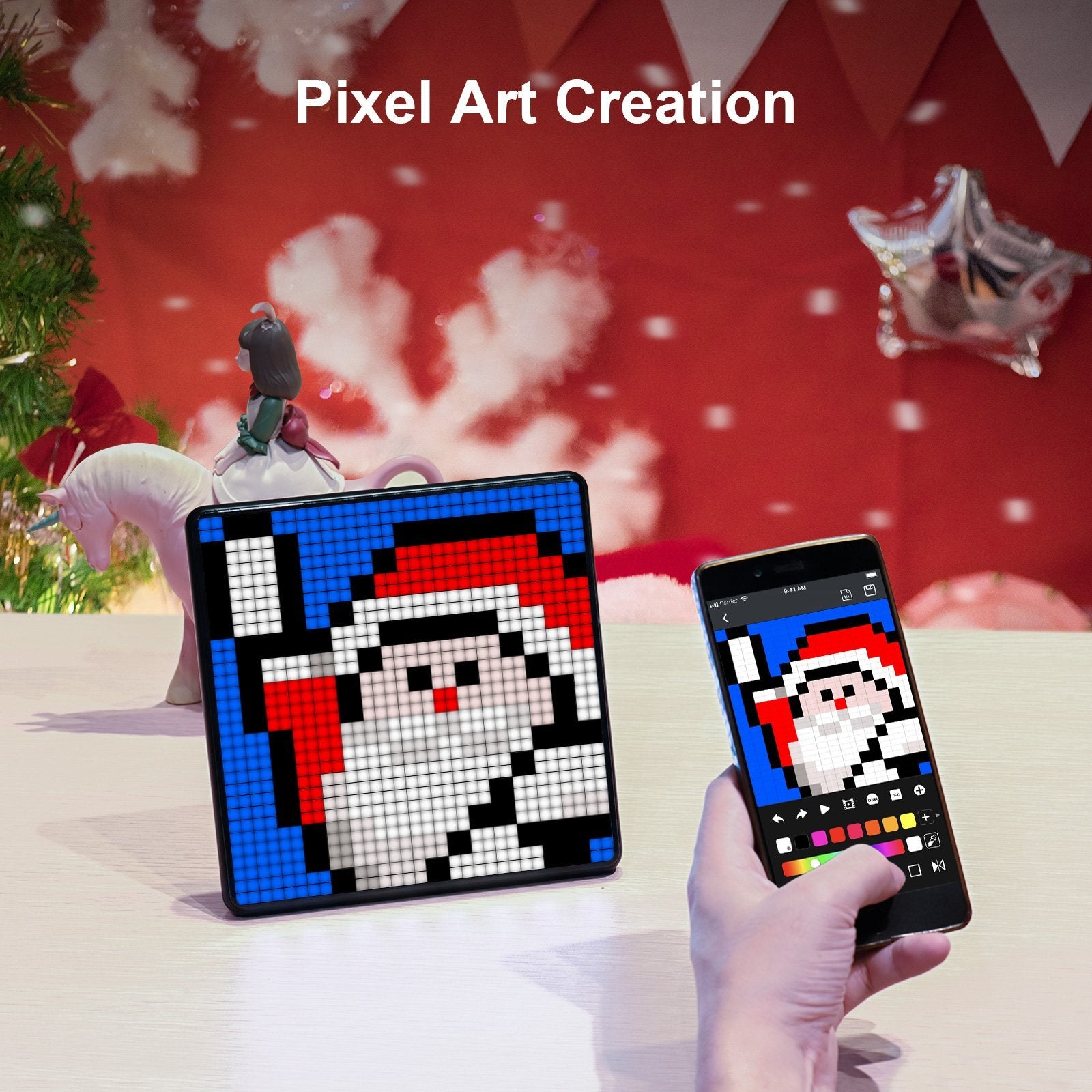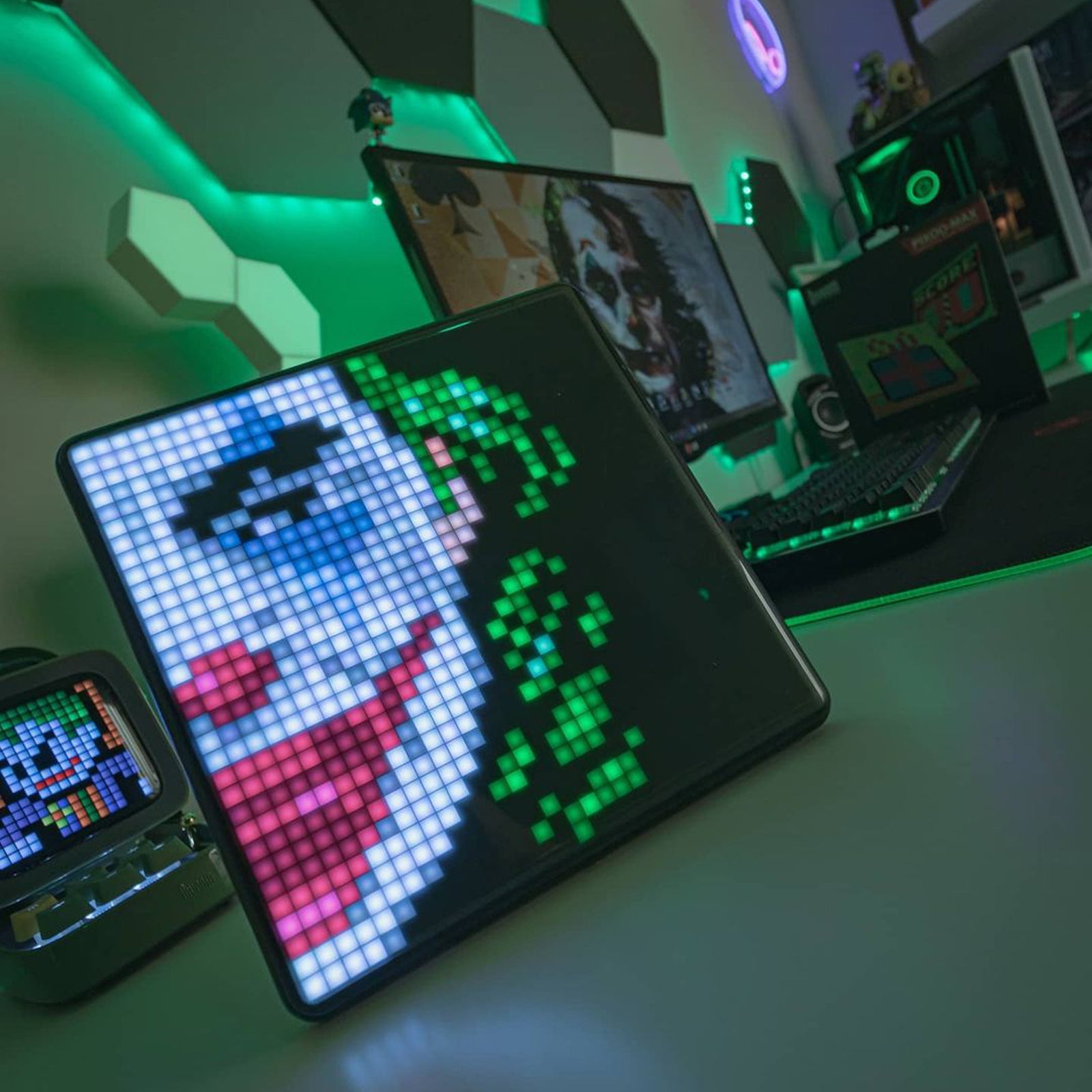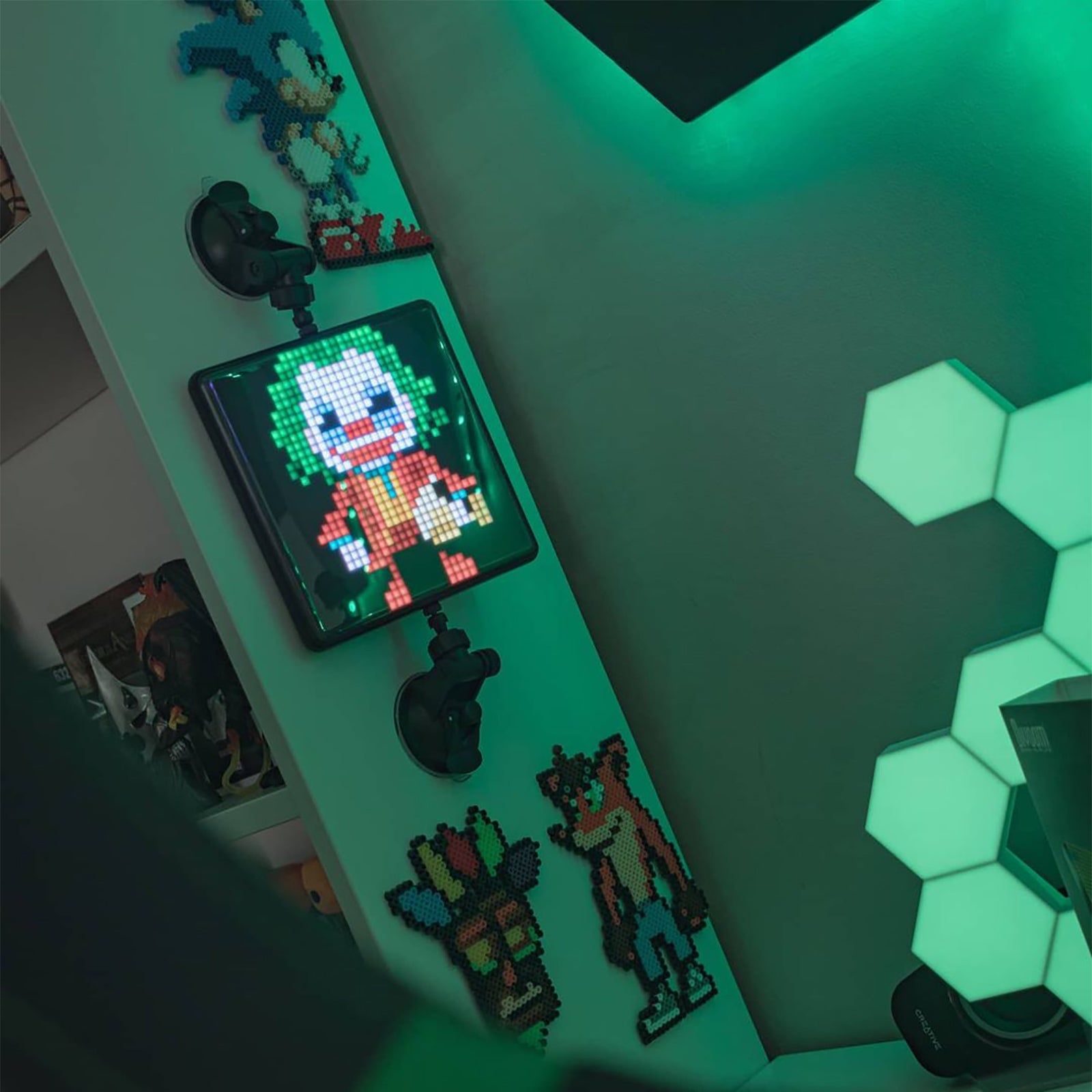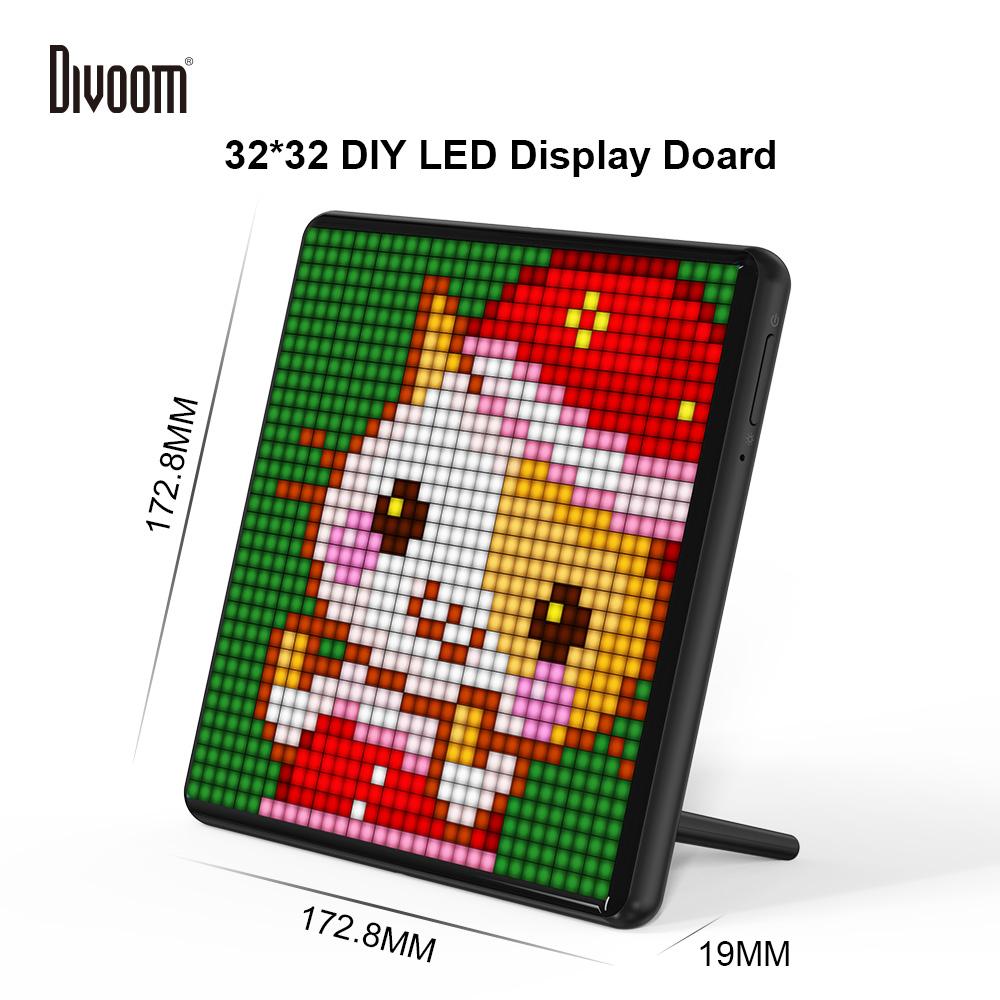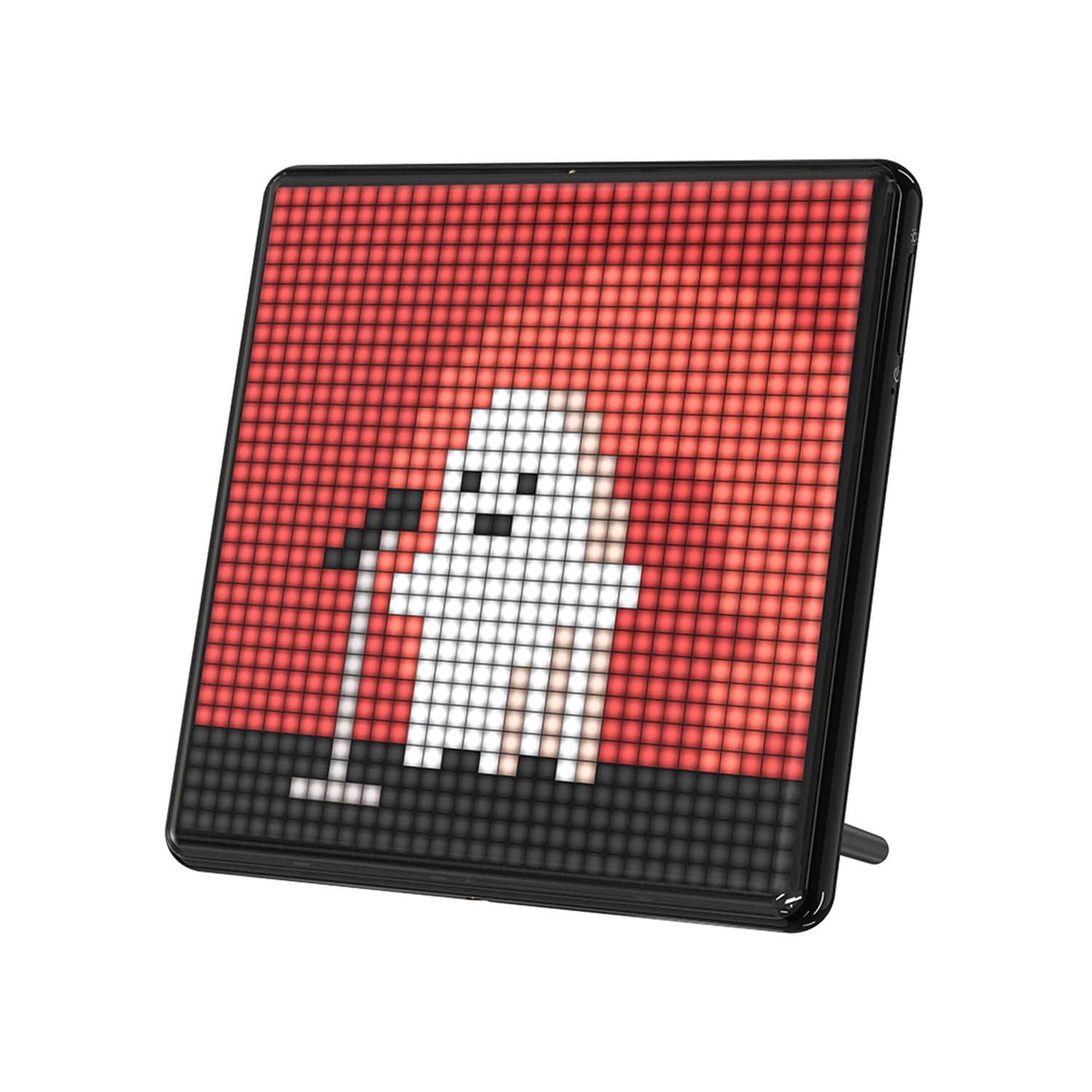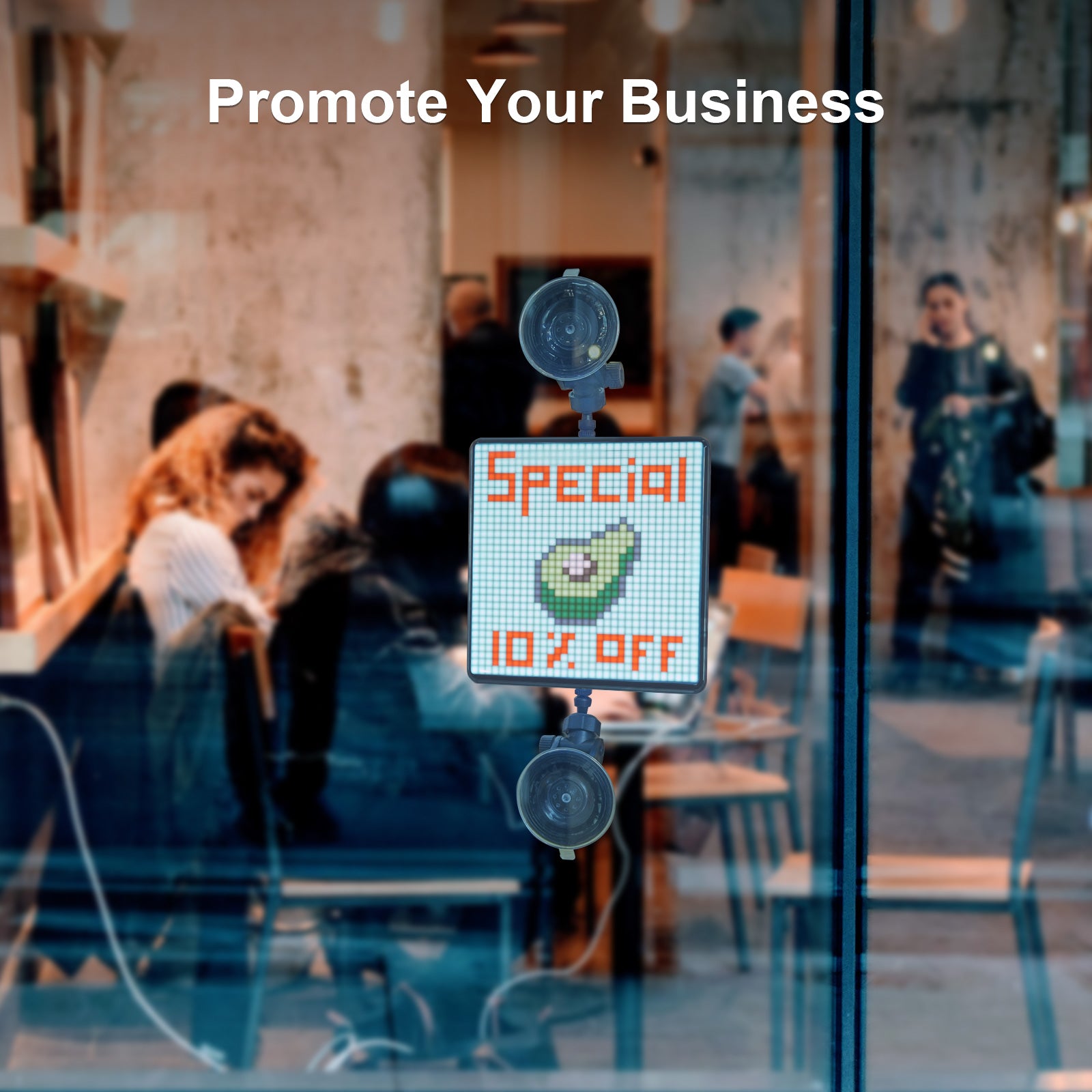 Divoom Pixoo-Max|ピクセルディスプレイ| 32 X 32 プログラマブル LED スクリーン
---
Divoom Pixoo-Maxをご覧ください-これは、32x32ピクセルサイズの9.6インチLEDスクリーンを備えた最先端のピクセルディスプレイボードです。音声コマンドを使用するだけで、外出先で気を散らすことなく画像を表示できる音声制御機能が前世代から大幅にアップグレードされました。
絵文字カーディスプレイ-カーマウント吸盤が付属しています。自分を表現し、外出先でクリエイティブになりましょう!思いやりのあるドライバーにスマイリーを送り、お気に入りのスポーツチームへの愛を示したり、後ろの車のキューティーに愛のハートを送ったりします。
ピクセルアートワークのデザイン-このLEDディスプレイサインは、創造性を発揮するための優れた方法です。 Divoomアプリでは、独自の画像、アニメーション、スクロールテキストメッセージをデザインするオプションが提供されます。これらはすべて、さまざまなオプションを提供します。
素晴らしい部屋の装飾-さまざまなモチーフの幅が本当に素晴らしく、すべての部屋、すべてのゲームラウンジ、またはベッドサイドテーブルだけで本当に目を引く装飾です!ビデオゲームの大ファンなら、Pixoo maxを使用して、コンピューターのセットアップの上に別の装飾を追加できます。ゲーマー以外の人にとっても、穏やかな夕日から、落ちてくる桜のリラックスまで、たくさんのオプションがあります。
より実用的な機能-それは宣伝や販売促進のための店、ホテル、コーヒー、バーの看板であるだけでなく、家やオフィスのための素晴らしい掛け時計や導かれた装飾でもあります。 Twitter、Facebook、Instagramからの迅速な通知の受信、天気、温度計のLED画面の確認をサポートします。
Extend your playing universe beyond the anywhere
Best Desk Decoration No matter for your game room or dressing table. Pixoo-max would be the most unique decor in your sight
with the Pixoo-Max. Decorate the room or decorate the store with an interesting pattern; it helps to boost the store traffic by drawing the customer's visual attention.
It's time you fully immerse in your favorite movies. Sync the dynamic animation of with vivid colors, greatly enhancing your festival experience.
Pixoo-Max is also a good bedside alarm with a sleep aid function. Calibrated lighting and sleep cycle customizable setting offer you a better sleep experience.
Unique Useful Features
Pixel Art Creation---Create any pixel art animation easily via the Divoom mobile application, or you can convert GIF to display on your Pixoo Max. You can also display a QR code of your choice. Best of all, you can search for your desired design from the massive online gallery, and interact with other pixel art fans around the world.
Patented Software and Hardware
Divoom offers the best pixel art creator in the app , and patented industrial-grade hardware for both outdoor and indoor use.
The World's First Voice-Controlled Emoji Car Display.
Eye-catching signboard Promote your business with the Pixoo-Max. Decorate theroom and capture the shoppers attention
Never miss an important message, Daily functions and entertainment features
Dynamic Scene Mode provides the perfect backdrop for any occasion. Add a depth of color to your next party that's sure to impress. Our goal is to make our lives better.