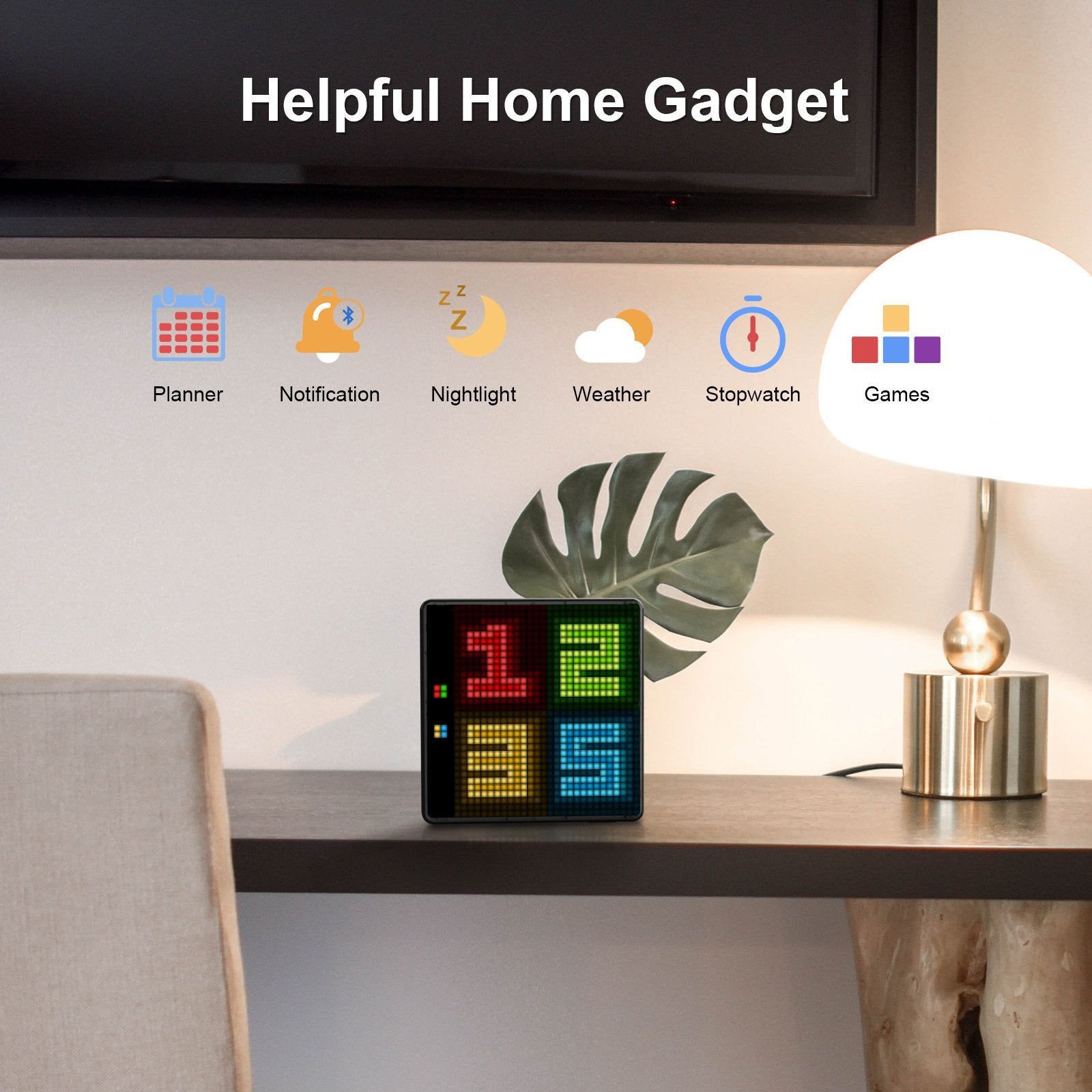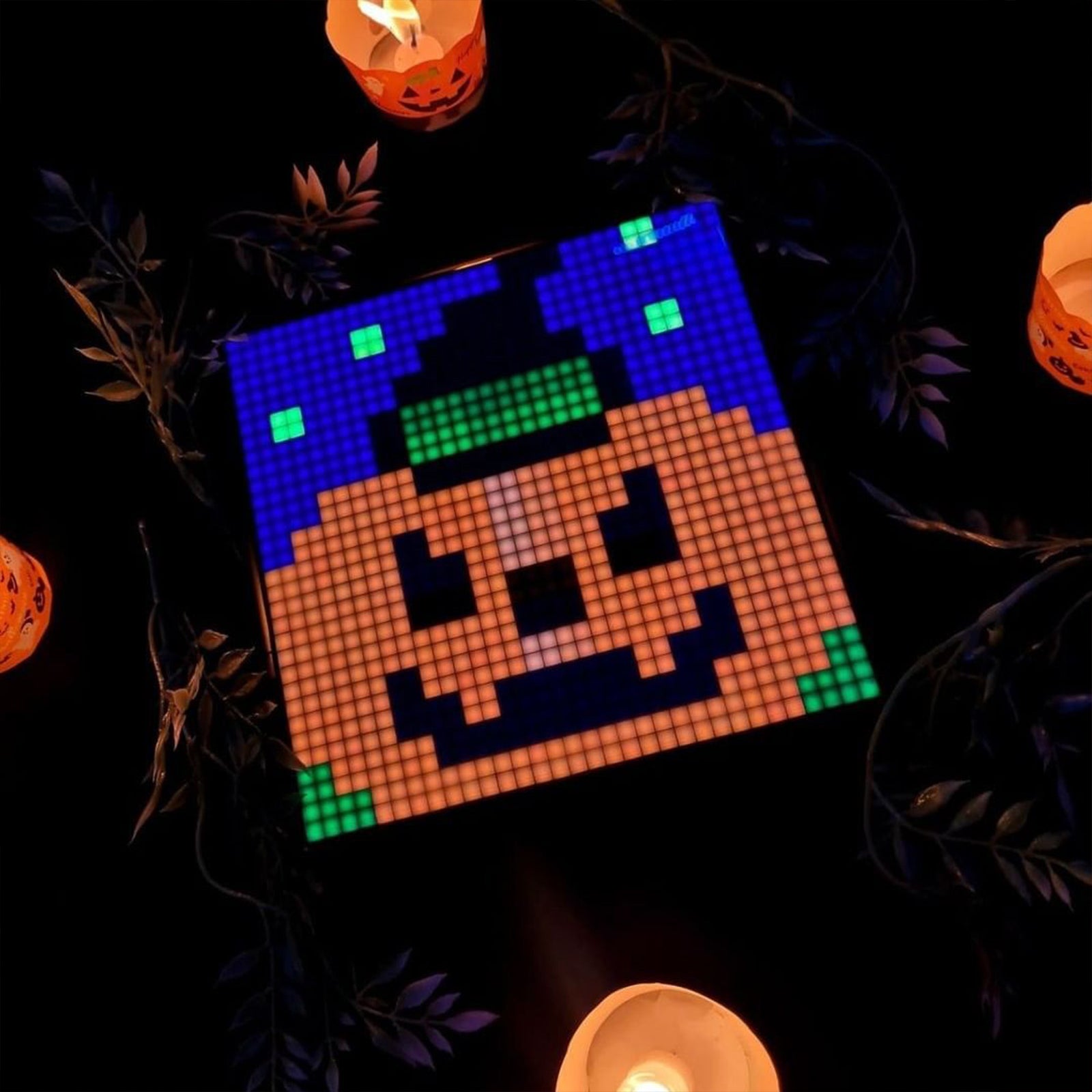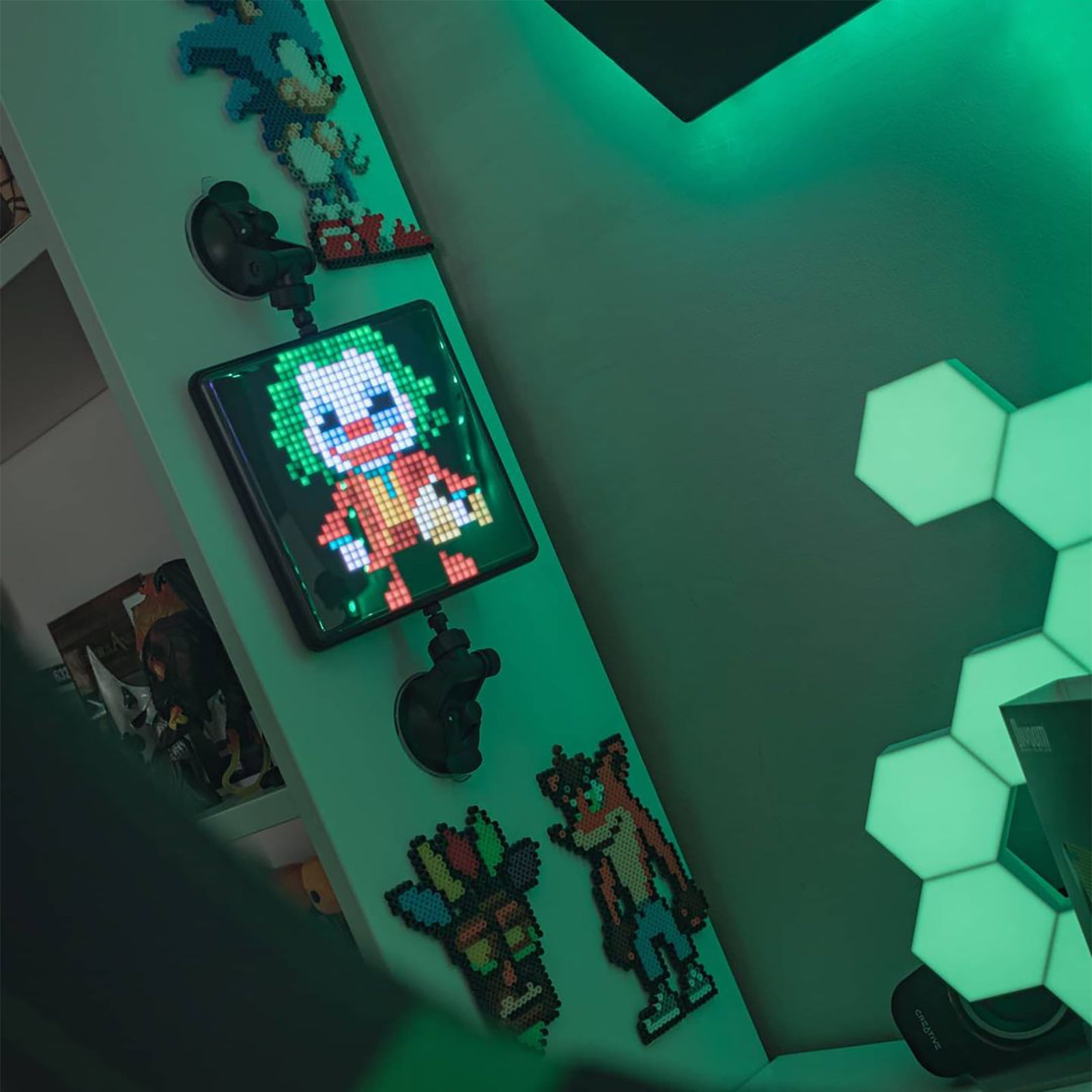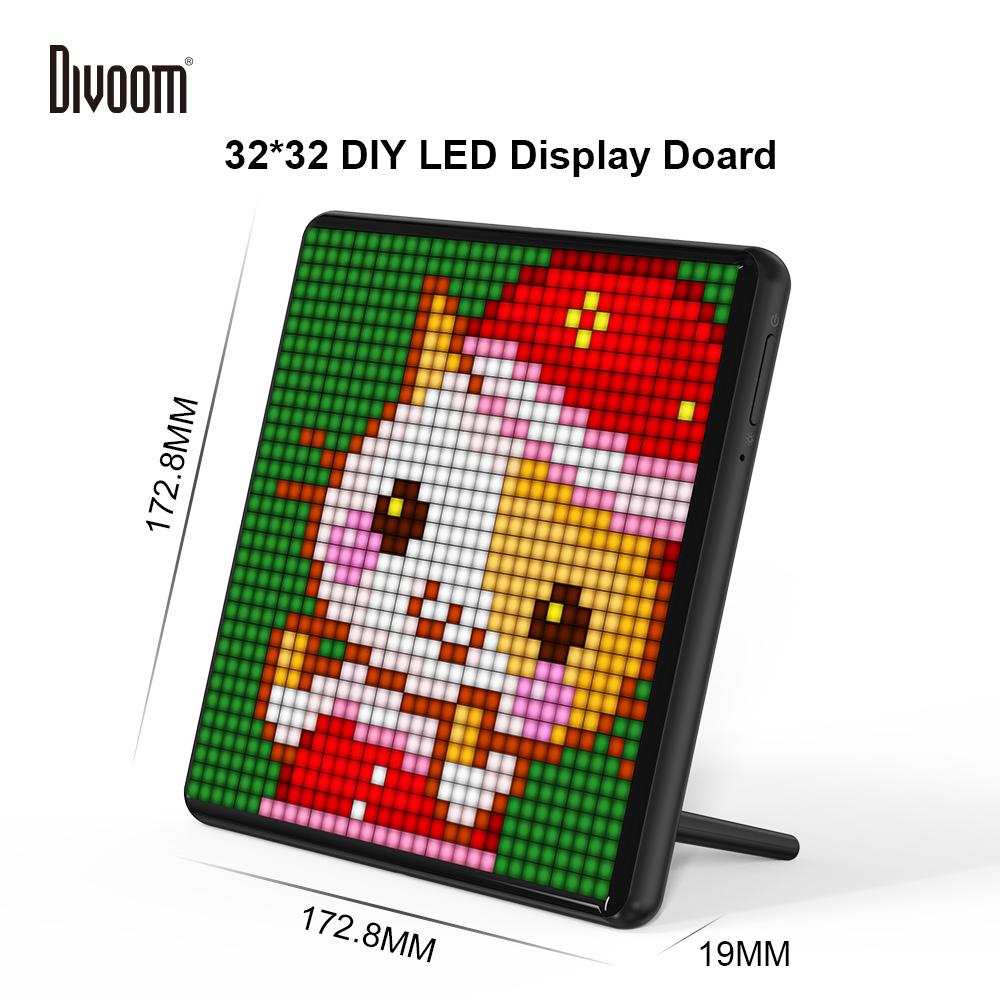 Divoom Pixoo-Max 32 X 32 Pixel Art LED Display
---
Shop Divoom Pixoo-Max - It is our most advanced pixel display board has a 9.6" LED screen with 32x32 pixel size. A big upgrade from the previous generation in terms of voice control function, which enables you to display images without being distracted on the road, by simply using a voice command.

Emoji Car Display - Comes with car mount suction cups. Express yourself and get creative on the go! Send smileys out to considerate drivers, show your love for your favorite sports team or send love hearts to that cutie in the car behind.

Design Pixel Artwork - This led display sign is an excellent way to exercise creativity. On the Divoom app, you are given the option of designing you own image, animation and scrolling text message - all offering a large variety of options.

Great Room Decor - The breadth of different motifs is really great and a real eye-catching decor in every room, every gaming lounge or just on the bedside table! If you are a huge video game fan, you can use the Pixoo max to add another gaming accessories decoration on top of your computer set up. For non-gamers, there are a lot of options too, from calming sunsets, to relaxing falling cherry-blossoms.

More Practical Features - It is not only the sign board for shops, hotels, coffee and bar to advertise and sales promotion, but also a great wall clock or halloween/Christmas led decor for an home or office. Support to get quick notifications from Twitter, Facebook and Instagram, check the led screen of weather, thermometers and noise meter.



This product is rated 4.7 of 5.0 stars.
It has received 174 reviews.
Extend your playing universe beyond the anywhere
Best Desk Decoration No matter for your game room or dressing table. Pixoo-max would be the most unique decor in your sight
with the Pixoo-Max. Decorate the room or decorate the store with an interesting pattern; it helps to boost the store traffic by drawing the customer's visual attention.
It's time you fully immerse in your favorite movies. Sync the dynamic animation of with vivid colors, greatly enhancing your festival experience.
Pixoo-Max is also a good bedside alarm with a sleep aid function. Calibrated lighting and sleep cycle customizable setting offer you a better sleep experience.
Unique Useful Features
Pixel Art Creation---Create any pixel art animation easily via the Divoom mobile application, or you can convert GIF to display on your Pixoo Max. You can also display a QR code of your choice. Best of all, you can search for your desired design from the massive online gallery, and interact with other pixel art fans around the world.
Patented Software and Hardware
Divoom offers the best pixel art creator in the app , and patented industrial-grade hardware for both outdoor and indoor use.
The World's First Voice-Controlled Emoji Car Display.
Eye-catching signboard Promote your business with the Pixoo-Max. Decorate theroom and capture the shoppers attention
Never miss an important message, Daily functions and entertainment features
Dynamic Scene Mode provides the perfect backdrop for any occasion. Add a depth of color to your next party that's sure to impress. Our goal is to make our lives better.